Whilst listening to my fortnightly dose of the excellent book-based banter podcast
'The Readers'
, hosted by
@savidgereads
and
@thomasatmyporch
, Simon - a judge for this year's
Fiction Uncovered
prize
- mentioned that he was looking for a 'book tingle' when selecting titles for the shortlist. Whilst I've never heard it described as a book tingle before, I completely got what Simon meant - that elusive feeling that you get at the start of a book that means it's going to hook you from start to finish. For a book to give the tingles
it has to be a strange and mysterious combination of all your literary likes - and is therefore something which must be individual to each reader. And yet I bet every reader knows the feeling!
Simon's comments on the podcast, and his related blog post, got me thinking about what books, and what it might be about a book, that gets me going all tingly. Oddly enough, some of my favourite books didn't give me the tingle when I first read them. My all-time favourite read, Tolkien's 'The Lord of the Rings', was a slow-burn when I first read it. It took me a while to become fully involved in the characters and the story and it probably wasn't until I re-read the novel when I was a teenager that it became a favourite. Similarly, I love almost all of Jane Austen's novels ('Mansfield Park' being a notable exception) but, again, I grew to love them upon re-reading them in my late teens and early twenties rather than adoring them from the off.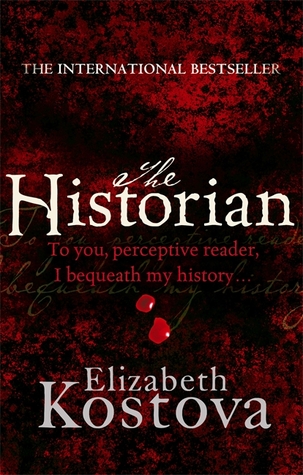 The book that really sticks out in my mind as having given me the book tingle is Elizabeth Kostova's 'The Historian'. I picked it up almost on a whim, having never heard of the author and without any real idea of what the story was about. I think the cover tag line - "To you perceptive reader, I bequeath my history" - drew me in but it was more or less an impulse buy. It lived on my TBR shelf for a little while before I got around to reading it but, when I finally did pick it up, I was hooked from the very first page. I can't fully explain why it was - 'The Historian' isn't the b
est book I've ever read, nor is it the most original. But something about the blend of the gothic settings, academic protagonists and the writing style just did it for me. I've re-read the book since and enjoyed it just as much the second time around.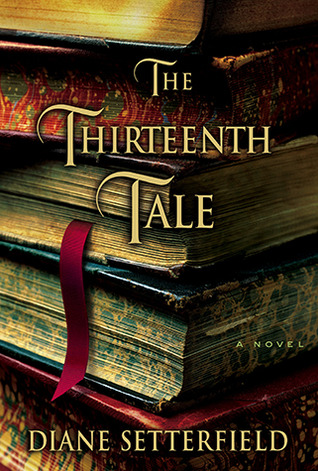 Other books that gave me the tingles are 'The Thirteenth Tale', 'The Flanders Panel', 'A Place of Secrets' and, more recently, my book of 2014 'The Amber Fury'. I suppose there are commonalities between these novels. Most of them reference the past in some way - I like novels that blend historical mysteries with present day events - and they generally have strong fema
le protagonists and are at the more literary end of the popular fiction spectrum in terms of writing style. But it's hard for me to pinpoint the one thing that gave me the tingle when I read them. As Simon says on his blog, the books just clicked with me - I responded to something in each of them and they've become permanent
fixtures on my shelves and part of my reading landscape.
Whatever it is that causes it, finding a book that makes you go all tingly from the off is a special moment - the sign of good times to come. I'd love to hear what books have given you the tingles and Simon is encouraging people to tweet on the subject using #BookTingle. I'd also highly recommend checking out Simon's blog, Savidge Reads, and The Readers podcast, for book recommendations, chat and discussion. I really hope that Simon finds the elusive tingle in some of the Fiction Uncovered submissions - the prize is a really interesting one for discovering new voices and overlooked gems. And more books that give us readers that special feeling can only ever be a good thing!
Until next time folks, Happy Reading! x