Ah, Autumn. The season of falling leaves, golden colours, chill mornings and darkening nights; the dying of the year. A perfect time for curling up by the fireplace with a hot beverage and a good book. And, whilst I'm not a big believer in Halloween (I find the most horrifying thing about it the rampant commercialism), I do think the last days of Autumn are the perfect time for settling down with a good old-fashioned ghost story - something to send the shivers up your spine whilst you sit by the fireside and watch the night roll in from your armchair. So, pull up a chair, dim the lights and grab a mug of hot cocoa, as I introduce you to some of my favourite chilling autumn reads...
The Woman in Black by Susan Hill
Without a doubt the creepiest book I've ever read. It might only clock in at 160 pages but Susan Hill's classic ghost story packs in enough creeping terror to keep you starting a shadows for a good few days. The story follows j
unior solicitor Arthur Kipps, sent by his employers to attend the funeral of Mrs Alice Drablow and to sort through the papers she kept at the dreary and desolate Eel Marsh House. Whilst attending Mrs Drablow's funeral, Arthur catches sight of a pale and wasted young woman, standing to one side. A woman whose very name terrifies the local townsfolk. A woman who is dressed all in black...
The real charm of this book lies in the atmosphere that Hill creates. The desolate marshland surrounding Eel Marsh House is vividly described - you get a real feel for its Gothic eeriness and can almost see the rolling fog that envelops the house when tide draws in. Into this oppressive atmosphere, Hill drops a ghost who is felt more than seen; caught in shadows and noises and as a face at the window. This isn't a book for fans of jump scares - you won't find any axe-wielding maniacs or bloody apparitions - but, if you like quiet, spine-tingling chills, this is perfect for devouring in one sitting. And then there is the ending. Oh the ending. Never have I been more chilled by a final sentence or left with such a lingering sense of disquiet. One to read by candlelight, as the wind howls round the house.
Dark Matter by Michelle Paver
Paver is probably best known for her YA 'Chronicles of Ancient Darkness' series but this perfectly-executed and, in my opinion at least, under-rated ghost story, proves that she is more than capable of writing adult fiction that can chill the bones and send a shiver down the spine. Set in the unending darkness of an Arctic winter, the novel follows twenty-eight year old Jack who hopes to change his life by embarking on the expedition of a lifetime. Lead by the charismatic Gus, the team sets out in high spirits for the isolated bay of Gruhuken, where they will make camp and see out the winter. But Gruhuken is not as uninhabited as it seems. And, as one by one his companions are forced to leave, Jack is faced with a stark choice: go back to civilization with the mission in tatters or stay and face the thing that walks in the polar dark.
This is another story that revels in atmosphere. Paver is familiar with the Arctic and this really shows in her writing, which captures the desolate beauty and isolation of Jack's snow-bound base camp. Again, there's no shock-horror here and no violence or gore but Paver understands the rules of the classic ghost story - the oppressive atmosphere, the slow building of tension, the way in which the smallest of incidents can create the most fear. Add in the psychological make-up of lonely, awkward Jack and you've got a small masterpiece of suspenseful writing that doesn't let go until the creeping, inevitable end is realised. Read it fresh from the cold of an Autumn day, while you de-frost with a mug of something hot, black and strong.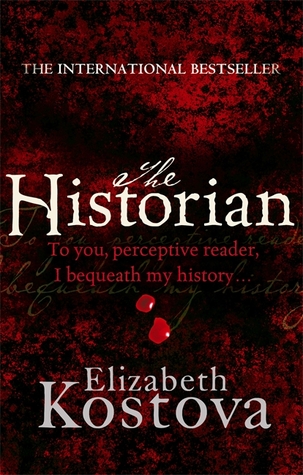 The Historian by Elizabeth Kostova
'To you, perceptive reader, I bequeath my history..."
Show me a book-lover who wouldn't be drawn in by that tag-line and I'll find you a pig flying somewhere. I picked this up as soon as I read the lines under the cover, and started reading it as soon as I got home.
The story concerns a young woman who stumbles across a cache of letters and documents when exploring her father's library late one night. Letters ominously addressed to "my dear and unfortunate successor." When her father subsequently goes missing, she is plunged into a quest for the truth about his past and about her mother's mysterious fate - a fate that is entwined with an ancient evil that goes by the name Dracula.
Mixing Dracula lore with a globe-trotting trip worthy of Indiana Jones, this is a full-speed ahead adventure tale that has been saturated in ancient history and mixed with a pinch of Gothic horror. I love the richly described settings, from the magical exoticism of ancient Istanbul to the isolated churches and ancient libraries of eastern Europe.
This is a vampire story of the highest order, re-claiming Dracula from twinkly 'Twilight' territory and returning him to his rightful place at the top of the gothic horror pile.
Having read
Bram Stoker's classic horror novel, to which this clearly owes a debt,
I feel knowledge of the original does add depth to Kostova's story but you can manage perfectly well without. It's a bit schlocky in places and there are times when the plot goes a little 'Da Vinci Code' on you but, overall, 'The Historian' is a great pastiche of the Victorian Gothic and is sure to raise a hair or two on the back of your neck (and leave you in fear of finding strange books in the library) long after you've turned the final page. Pick it up when you need reminding that book-lovers can save the world.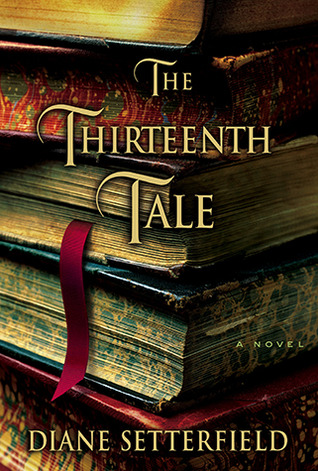 The Thirteenth Tale by Diane Setterfield
I don't know if this is chilling so much as it has a real sense of atmosphere that, I feel, makes it best read at this time of year. This is a novel about secrets and the damage that they do. And about time and how it always catches up with you in the end. Biographer Margaret Lee leads an unassuming life with her antiquarian bookseller father until a letter lands on her doorstep inviting her to write the life of one of Britain's most prolific and well-loved storytellers. Vida Winter has told her life story many times but it has never been the real one. She has twisted her tale as much as she twists her novels, folding fiction into reality and creating a myth of her own existence. Now she is dying and she wants to tell the truth. A truth that includes two sisters, a fire-ravaged country mansion and a secret that has lasted generations.
I have a real love for nineteenth century Gothic novels and this is a modern-day tribute to them, with echoes of 'Jane Eyre', 'The Turn of the Screw' and 'Wuthering Heights'. It revels in creating an oppressive atmosphere, weaving a tangled web of inter-connected stories with characters capable of both great love and great evil. Vida Winter is the spider sitting at the heart of this web, seducing and manipulating both Margaret and the reader with her words and her tales. By the time I finished this book, I desperately wanted to go and read a Vida Winter novel, she was so convincing as a character. Add in enough skeletons to fill a whole raft of cupboards, and you've got a book to curl up by the fireside with when you want a little magic in your life again.
So those are a few of my favourite chilling Autumn reads that I would recommend as the nights draw in. There are other Gothic favourites I haven't had chance to mention here - classics of the genre such as Wilkie Collins' 'The Woman in White' - and fantastic short stories such as those by M R James and Edgar Allen Poe. All worth checking out - as are "Jane Eyre" and "Dracula" if you've never read them. For anyone wanting to mix a bit of humour with their horror, 'Pride and Prejudice and Zombies' also comes highly recommended. And, when you've finished indulging in all that Gothic melodrama, I thoroughly recommend Jane Austen's classic pastiche of the genre, 'Northanger Abbey', as a reminder that it's usually the machinations of living you need to watch out for, rather than those of the dead.
And on that note, dear readers, I shall leave you. Don't have nightmares and, until next time....
Happy Reading!
x