I cannot believe that today is the first day of August and we're over halfway through 2016 already! And although it a cliche to say it, July really has flown by - predominantly in a blur of furious activity at the day job and busy weekends with friends, neither of which have allowed for as much reading time as I would have liked.
The start of the month was, in all honesty, something of a dry period reading-wise. I bailed on 'The Glorious Heresies', which I just couldn't take to despite the accomplished writing and the many plaudits the book has been awarded since winning the 2016 Baileys Prize. And, despite having a TBR that now extends well beyond one shelf of unread books, I really struggled to pick up anything that hooked me. It was one of those intensely frustrating periods when just nothing on my shelves seemed to fit my mood.
I did manage to finish my book club read for the month, Ben Elton's
'
Time and Time Again
', which was a reassuringly readable piece of speculative historical fiction that posits the interesting question 'if you could go back and change one thing in history, what would that be?' For the hero of Elton's novel, Max Stanton, the one thing is the start of the First World War and his quest to prevent the assassination of Archduke Franz Ferdinand and bring about the death of the Kaiser in order to do this makes up the bulk of the novel. Elton is a surprisingly good writer of historical fiction and clearly researches his books very thoroughly - the sections where he discusses the causes and effects of The Great War and its repercussions throughout history were my favourite parts of the novel. Unfortunately I do find that he sometimes pads his novels with unnecessary subplots, in this instance a rather pointless romance with an Irish suffragette whose progressive views seemed unbelievably
enlightened even for a first wave feminist. It did make for a good book club discussion however and, for the most part, my group enjoyed the speculative elements of the plot and we had an interesting debate about what the implications of preventing the First World War could possibly be.
Having finished one book, I was determined to keep reading so signed up for the #24in48 Readathon, which took place over the weekend of 23/24 August. This readathon challenges you to read for 24 hours out of 48 and, whilst I knew that work on the Saturday would prevent me reaching this goal, I thought signing up and being part of a readathon would encourage me to dedicate my downtime to books as opposed to mindlessly scrolling through Facebook. I also pulled one of my long-time TBR bench-warmers, Joanna Cannon's debut novel 'The Trouble with Goats and Sheep', off the shelf for this purpose. Set during the heatwave of 1976, the novel is a coming of age tale that follows 10 year old Grace and her friend Tillie as they go in search of their missing neighbour Margaret Creasy and uncover secrets and lies within their community. I'll be writing a full review of the book in a future post, comparing it to my other read from the latter part of this month 'Foxlowe', another coming of age tale but one that tackles the subject very differently.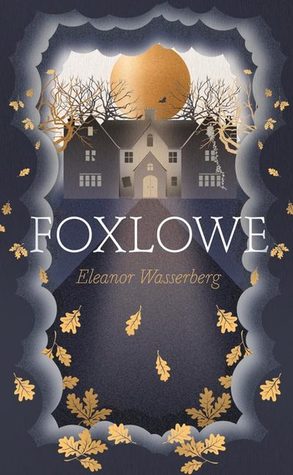 So although I didn't manage the #24in48 fully, the readathon weekend did get my reading back on track. The social media presence of the readathon on Twitter and Litsy really helped as I enjoyed sharing goals with other readers and the fact that there was a lot of mutual cheer-leading over the weekend. I was also helped by the fact that 'The Trouble with Goats and Sheep' was a really compelling read and I ploughed through it in a matter of days, followed by devouring 'Foxlowe' over the course of a weekend. All of which has really re-energised my reading life, allowing me to really look forward to August.
I'm currently reading my next book club read, Edna O'Brien's 'The Little Red Chairs' - the first O'Brien I have ever read - and am narrowing down my holiday TBR for a planned weekend away later in the month. As always, I'd love to know how your reading has been going - did you have a more productive July than I managed? Have you also read 'Time and Time Again' or 'The Trouble with Goats and Sheep' and what did you think? What are your reading plans for August? Drop me a comment below or come say hi @amyinstaffs on Twitter and @ShelfofUnreadBooks on Litsy. And,until the next time...