August has been a really lovely bookish month, with plenty of reading and a nice mixture of bookish events and exciting acquisitions.It's not done the TBR pile any good whatsoever however and I remain convinced that the books underneath my bed are breeding.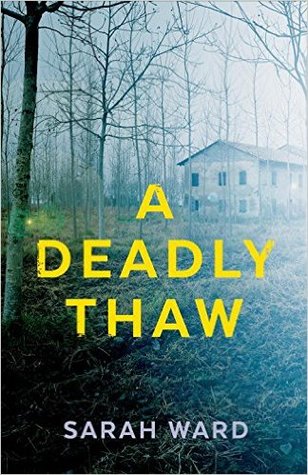 The month kicked off with a very chilled long weekend away. Curled up in a caravan on the West Wales coast, I had plenty of time to chill out, drink wine and read books. Because of the glorious weather I didn't spend quite as much time curled up indoors with a book as I'd intended but I still managed a respectable two books in four days, polishing off Sarah Ward's excellent crime novel 'A Deadly Thaw' (which I reviewed as part of her blog tour earlier this week) as well as the fascinating 'Prisoners of Geography' by Tim Marshall. 'Prisoners' was a random pick, chosen because it had a map on the cover (I love maps and am a sucker for a good map in a book) and was the Waterstones non-fiction book choice for August. However it proved to be a really excellent introduction to political geography and, as a result,
I finally have a basic understanding of why Britain insists on retaining the Falkland Islands (apparently it's not just for strategic sheep purposes), why no one wants to tango with the problems on the Korean Peninsula and just why India and Pakistan don't see eye to eye! More experienced readers might find the book a little light but, for a lay reader like myself, I thought it perfectly
balanced
knowledge with readability and humour.
My book club pick of the month was Edna O'Brien's '
The Little Red Chairs
', which I had been looking forward to having never read an O'Brien before. The plot, which centres around a Bosnian war criminal in hiding in a small Irish coastal village and his affair with a local woman, also intrigued. Sadly, whilst O'Brien's writing style is undoubtedly accomplished, I completely failed to connect with this novel on any level at all.The plot meanders, the characters are insubstantial and I fail to see how it says anything about the Bosnian-Serb war or its aftermath. Fidelma, the 'main' character in as much as the novel has one, has little by way of personality and even less of agency. Even an (in my mind unnecessarily brutal) act of violence at the novel's mid-point fails to provoke anything by way of momentum or change - there's just nothing that provides impetus or direction for any of the characters. Intolerably dull - it would have been a DNF were it not a book club choice.
Much better, although that may not be the correct choice of wording given the subject of
the book, was Gary Younge's '
Another Day in the Death of America
' which I was lucky enough to get a proof copy of. Due for publication at the end of September, the book is an examination of the lives of ten young people who were shot dead over a 24 hour period in November 2013. The youngest was nine; the oldest nineteen, they lived in hamlets, suburbs and inner city ghettos
. None of them made national news. Over the course of interviews with their friends and families, combined with examinations of the wider issues surrounding gun control in America, Younge paints a blistering portrait of another day in a country that sees seven children and teens die daily in gun violence. I don't want to say too much at this stage as this is definitely a book that deserves - almost demands - a full review, however it was heartbreakingly brilliant and really does deserve to be read by everyone. I would urge anyone who cares about youth and humanity to get this on their pre-order or library hold list ASAP.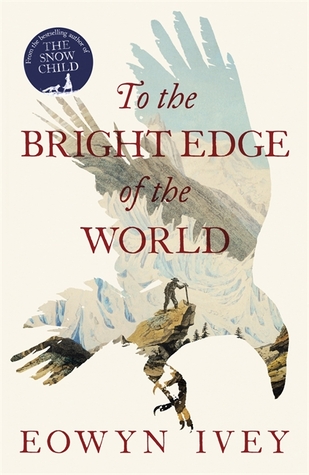 The end of the month saw me enjoying the delights of the wonderful Booka Bookshop and an excellent evening in the company of author Eowyn Ivey and blogger Simon Savidge as they discussed Eowyn's new novel 'To The Bright Edge of the World'. I've been able to restrain myself from starting the book as I want to savour it over my upcoming holiday in the Lake District however, based on the contents of Eowyn's talk and Q&A, it promises to be an excellent read!
I wrapped up the month by treating myself to a bit of crime, with
'
The Catalyst Killing
', the third in Hans Olav Lahlum's throughly enjoyable K2 & Patricia series. Once again this was a compelling and engaging mystery, this time set around the murder of a young political activist whose boyfriend vanished in mysterious circumstances some years before. Before long K2 and Patricia are drawn into a conspiracy involving young communists, old Nazis and long-buried secrets and it becomes clear that the first death may be a mere catalyst for more extreme events to follow. A great addition to a really excellent series, this is the perfect combination of Agatha Christie style plotting and Nordic noir, although I would suggest that those new to the series begin with the first book - 'The Human Flies' -and work through them in order to get the most from each one.
As for current reading, I'm taking a short weekend McEwan's much vaunted novella 'Nutshell'. How I've not read 'Dark Dark Wood', a psychological thriller about a hen party that goes horribly wrong, I have absolutely no idea as it is the sort of thriller I usually devour. So far it's proving to be brilliantly twisty and I'm looking forward to diving into her second novel 'The Woman in Cabin 10' on my upcoming holiday. 'Nutshell' is a more considered read - one that requires constant attention but can be read over a relatively short span - so I've taken the weekend to really focus on it and give it the attention it deserves. As with McEwan's other novellas, it's tightly plotted, astutely observant and a little bit brilliant. I'm also meant to be reading Hannah Rothschild's 'The Improbability of Love' for book club but I bailed a few days ago to start the Ruth Ware and I fear I'm unlikely to return to it. To me it was a book that just doesn't know what it wants to be - sometimes literary, sometimes a romance, sometimes a satire. I'm just not feeling it and, with plenty of other books demanding my attention, life sometimes really is too short to read something you're not enjoying!
As always, I would love to hear your thoughts on any of these books so leave me a comment below, come say hi on Twitter @amyinstaffs or find me on Litsy @ShelfofUnreadBooks. And, until next time...